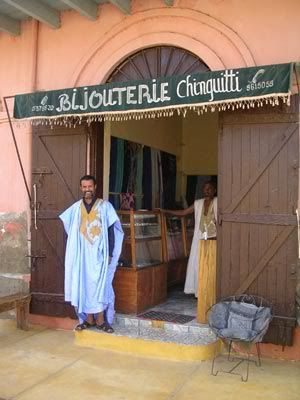 I miss hanging out at Abddoullah's shop drinking tea, smoking, talking, and listening to him complain about his "beautiful fat spoiled wife".
Musique!
Grâce à Mourad, i've been listening to a lot of arabic music which, being predominately vocal music, has made me start listening to singers singers singers..
Cesaria Evora -
Petit Pays (Chateau Flight Remix)
[ Morna Cape Verde wma ]Jaquel Brel -
le Plat Pays
[ Singer-Songwriter Belgium mp3 ]Mafalda Arnauth -
Trova Escondida
[ Fado Portugal wma ]Fairuz -
Beirut hal Zarafat
[ classical arabic Lebanon wma ]
Also my Chadian friends always used to play great cheesy low budget amharic pop videos when we hung out in their room and i found them on you tube!
Johnny Ragga - Abeshawi
http://www.youtube.com/watch?v=XtQJSElMXAM
Johnny Ragga - Give Me the Key
http://www.youtube.com/watch?v=WrtY61SirHs
Haimanot Girma - Khzeera
http://www.youtube.com/watch?v=sLkTj9iowbI