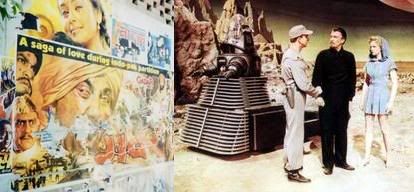 Indian pop music..
Mohammed Rafi - Aaja Aaja Main
bollywood playback singer mohammed rafi has "performed an estimated 26,000 songs and was heard in 76 films". having spent a good part of my weekend sorting through hundreds of soundtracks this song is one of favorites.
Daler Mehndi - ek dana
bhangra from a popular sikh artist
Aadesh Srivastava - nach nach nach
this song is crazy and kind of goes everywhere.
& now for something completely different...
jackson c frank - you never wanted me
60's folk singer i ranted about before
Ali Farka Toure - la drogue
Ali Farka Toure - ali aoudy
Mali folk singer i ranted about before
Nobukazu Takemura - tuirirukabinbon
experimental japanese indie-pop
-a lot of these songs are around six minutes so they might take longer than usual to download.
-x-posted to various communities so let me know if i need to reload them